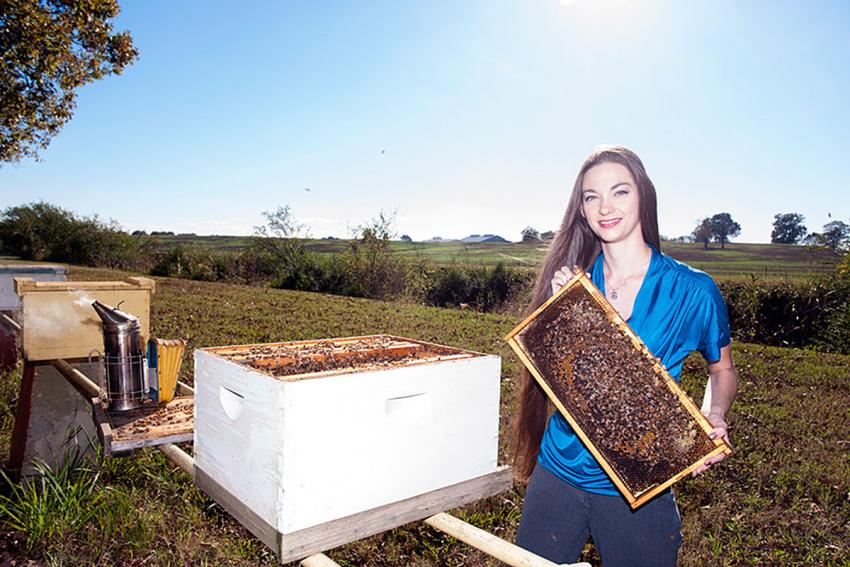 Heather Blackwell is working to earn her masters and, afterward, a doctorate from Mississippi State
MS Entomology
Having been a student, then a teacher and now a student once again, Heather J. Blackwell clearly relishes the learning process.
Blackwell received a science education degree from Mississippi State in 2008 and currently is pursuing a master's degree in entomology at the university. In addition, she teaches laboratory classes in biology and human anatomy and physiology at Mississippi University for Women in Columbus.
A native of Union, she credits appreciation for the scientific world to her grandmother who "used to read to me out of the encyclopedia instead of from children's books. I love science, and entomology is another realm of science."
After receiving her bachelor's degree, Blackwell taught junior high and high school classes for six years in Noxapater and Starkville. During the summer months, she also began helping with the Bug and Plant Camp co-sponsored by MSU's biochemistry, molecular biology, entomology and plant pathology department and MSU Extension Service.
She said the camp experience helped lead her to pursue a master's degree. As a graduate research assistant, she is finding that work and studies regularly overlap, just as she long has appreciated how most everything in the biological world is interconnected.
In addition to helping manage the university's bee hives, she conducts research on honey bees, specifically how they may be affected by agricultural pesticides. As part of the investigation, she is grafting and rearing queen bees to evaluate size differences between occupants of contaminated and non-contaminated hives.
Blackwell admits to missing fulltime teaching and plans to be back in the classroom once she completes the master's and, hopefully, also a doctorate at MSU.
When not handling her many academic responsibilities, Blackwell serves as the social chair for the Graduate Student Association. She said being involved with student peers is important, noting that as an undergraduate she was a College of Education Ambassador and president of the campus chapter of Beta Beta Beta biological honor society.