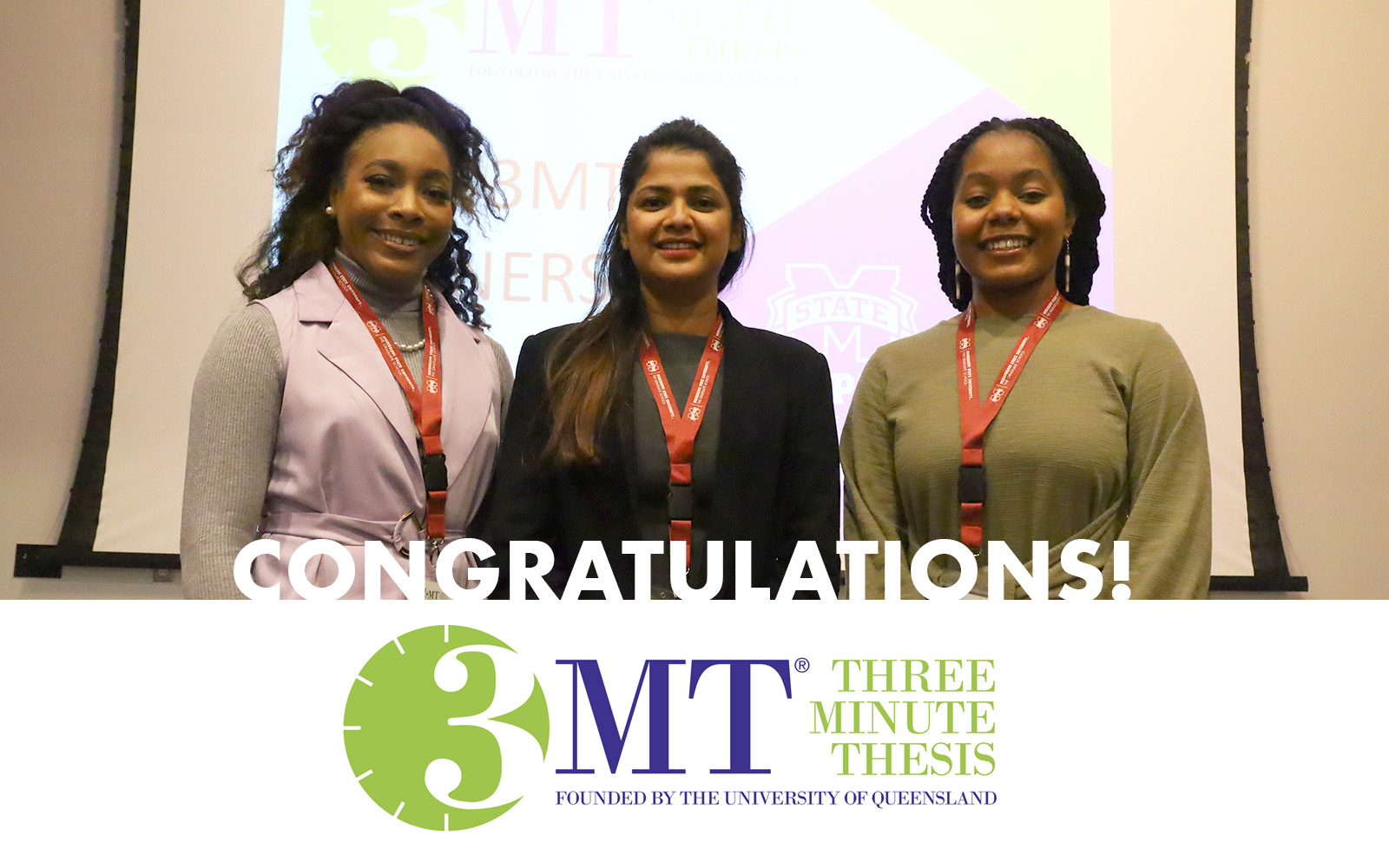 We are so pleased to announce the winners of this years 3MT!
FIRST PLACE
Sakie Jaladha Arachchige, PhD Mathematics and Statistics,  College of Arts and Sciences
Risk prediction of Primary Ovarian Insufficiency by an early age among female childhood cancer survivors
SECOND PLACE
Namia K. Stevenson, Master's Wildlife, Fisheries and Aquaculture,  College of Forest Resources
Saving One Amphibian at a Time: Optimizing the Transferability of ART protocols in Anurans 
PEOPLE'S CHOICE AWARD
Shaylin Williams, PhD Engineering Education, College of Engineering
Constructing Knowledge on Student Motivation and Aspirations in Engineering Education Programs 
We extend our congratulations to our winners and all participants for a job well done. We also extend our gratitude to our judges, staff, and everyone who attended our event in support of these talented students!