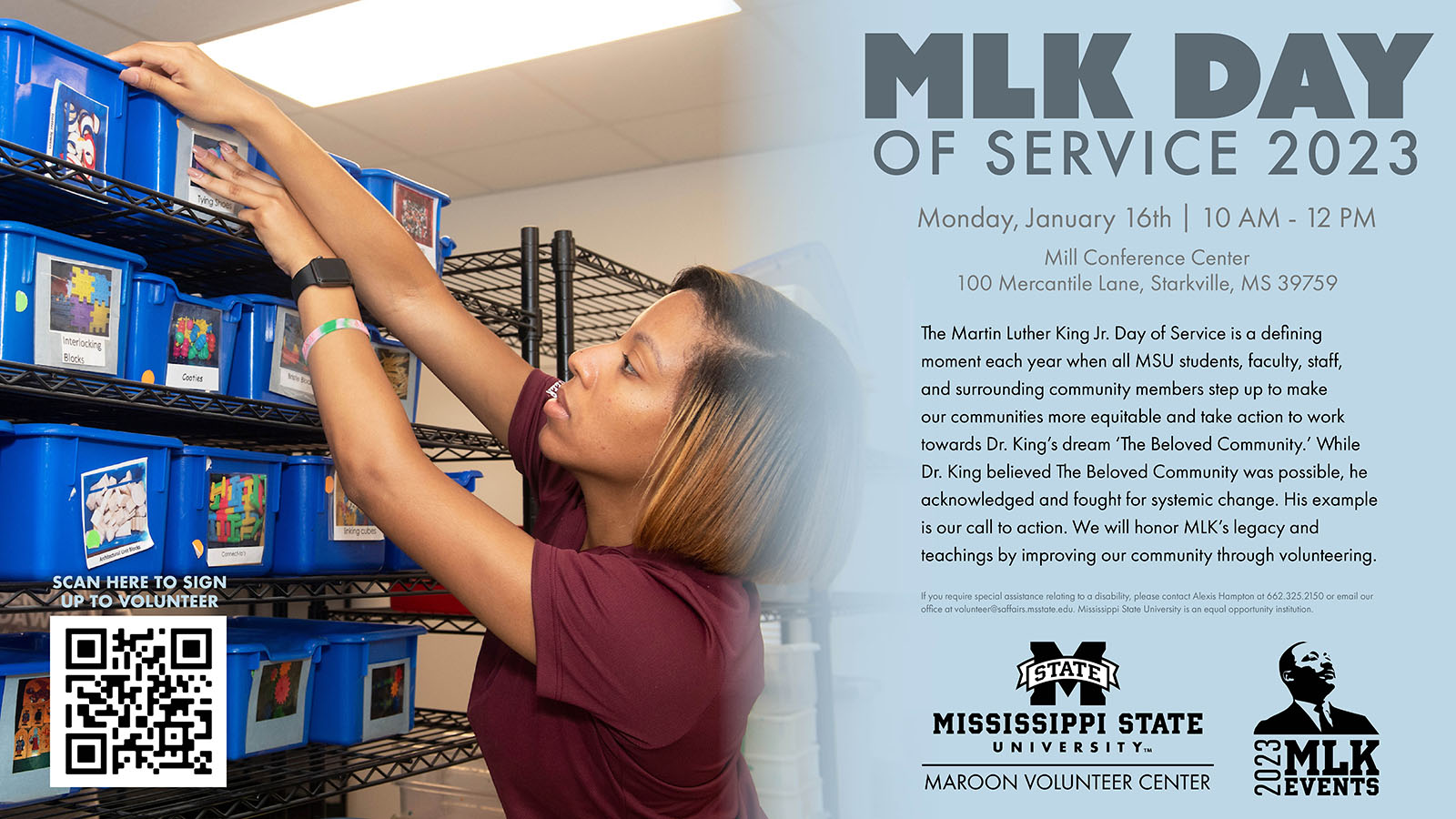 This year's MLK Day of Service is on Monday, January 16th, 2023, at 9:30 am at the Mill Conference Center, where we will honor MLK's legacy and teachings by improving our community through volunteering from 10 am-noon. Service breaks down barriers by mobilizing people from different experiences and brings us together – volunteering can instill unity and solidarity while building stronger communities. We also encourage everyone to attend the MLK Day Breakfast. At 9:30 am, we encourage to show up ready to influence our community, grab a snack, and pick up your t-shirt. Volunteering will begin at 10 a.m.-12 p.m. and begins at the community agency of YOUR choosing via slots listed under the Cowbell Connect 'SERVICE' tab after logging in via myState. CLICK HERE FOR MORE INFORMATION
Site leaders are undergraduate and graduate students who are peer leaders that have chosen to activate their leadership skills by directing various service projects and taking on the role of an influencer with volunteers for the day! If you are interested in volunteering and developing your leadership abilities, apply to be a site leader by clicking here.
ONLY Site Leaders MUST check in on Monday morning, January 16th, 2023, from 8:30 am-9 am at the Mill Conference Center to collect their Site Leader instruction packet. Site Leaders will meet all volunteers at their non-profit site to give instructions. Site Leaders will officially check all volunteers in for the event.
If you are an MSU student, faculty, or staff member, please do not forget your MSU ID. If you are not with MSU, bring any form of photo ID. All volunteers are expected to be at their community service locations by 10 am.
If you have any questions or want to sign up as a group, please reach out to volunteer@saffairs.msstate.edu or call 662-325-2150.