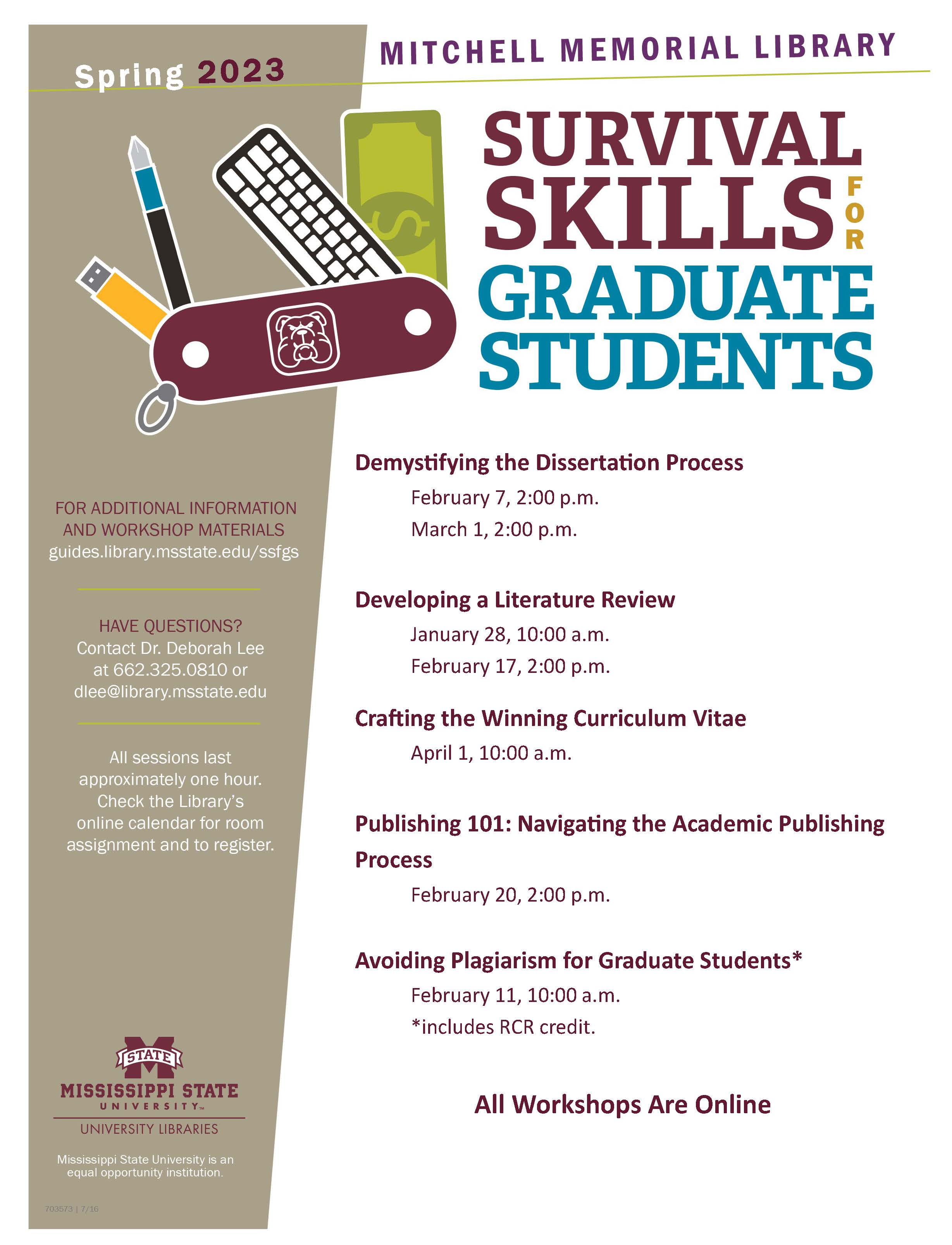 The MSU Libraries is again offering an extensive selection of workshops this spring.  The Survival Skills for Graduate Students workshops are online sessions that are designed to assist graduate students with common tasks: Managing the dissertation/thesis process, writing a literature review, and developing a CV to name a few.
A complete listing of available workshops and registration information is available on the library's workshop webpage: https://www.library.msstate.edu/workshops
We have several faculty who use our workshops as part of their class and will require their students to have proof of attendance.  We are more than happy to support this option and can provide students with proof of attendance upon request.
To assist our nontraditional students, the library is offering a selection of workshops (both face-to-face and online) in more accessible time slots.  
We will continue our digital badge program this semester.  More information about the available badges can be found here:  https://www.library.msstate.edu/workshops/digital-badges